Wed 25 January 2023
Spain News | Spain Market Life! Much more than a shopping experience.
Spanish Market Life!
Almost all Spanish cities have, at least one, indoor, Municipal market. Often, they are housed in magnificent, historic buildings and have been established for hundreds of years. These markets are a very important part of the country´s culture, right up to the present day. They are a hive of industry and commerce for the stall holders and a vital place for the community to buy groceries and socialise with friends and neighbours. In addition, these days, they are a huge attraction for tourists and sightseers.
At Jacaranda Spain, we are often asked, by our clients who have relocated to Spain, the best way to integrate and immerse in the Spanish way of life. Sitting in a classroom repeating Spanish verbs, or visiting historic buildings and museums are excellent ways to educate oneself in Spanish culture. However, for a taste of the real Spanish lifestyle, there can be no better way than spending a morning at one of these fabulous markets.
The hustle and bustle, the smells of fresh produce, bread and pastries, the tastes of traditional cuisine, the colours of the fruits and vegetables so painstakingly displayed, all provide a very welcome assault on the senses.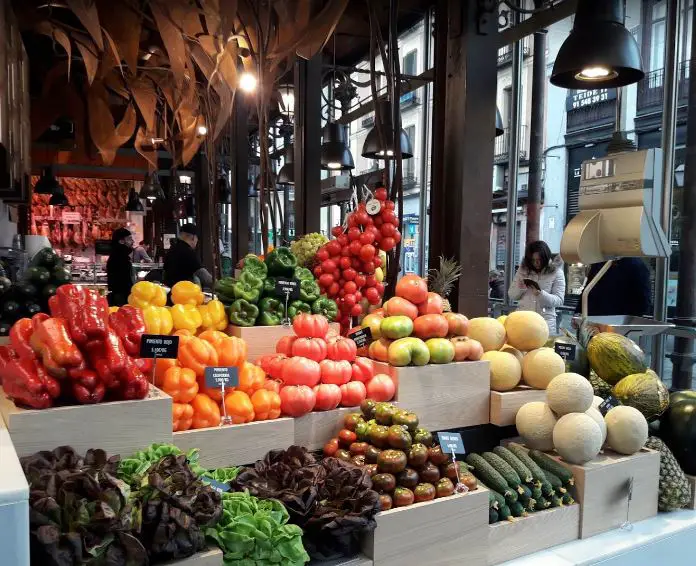 The stalls are often family run businesses that have been passed down for generations.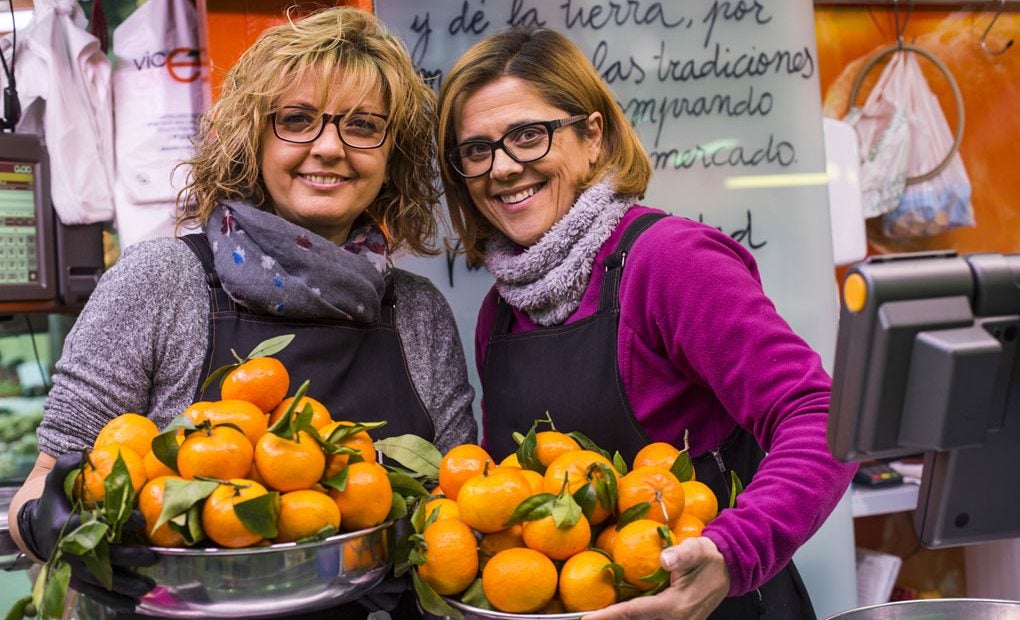 What can you buy?
- Meat. Local and imported by long standing families of master butchers.
- Fish. Freshly caught on the day, especially when you are near the sea, the stall holders come straight from the fishing boats.
- Charcuterie. Meats and fish that have been dried, salted, cured and smoked. eg chorizo and jamon Iberico.
- Flowers.
- Frutos secos. Including olives, dried fruits and nuts.
- Bread, pastries and chocolate.
- Herbs and spices. From all over the world, a much better selection than the supermarkets have.
- Drinks and tapas. There are always several bars, and restaurants. From coffee and tostadas in the morning to a full menu del día.
Here in the Marina Alta, most of the villages have a much smaller produce market. Also a great way to stock up on fruit and veg and mix with the locals. However, it is worth a day out or even a weekend break to visit one of the big city markets.
The biggest one is the Mercado San Miguel in Madrid.
The oldest, established in 1217, La Boquería on Las Ramblas in Barcelona.
If you live in the Marina Alta, and don´t want to travel so far, the Mercado Central Alicante and the Mercado Central Valencia are both superb examples. The Valencia mercado is one of the best in the country. The magnificent building is an Art Nouveau structure with stunning stained glass, mosaics and large central domes. It was established in 1910 and there are over 1000 stalls. It is a real celebration of the food culture and traditions of Valencia.
The Municipal Market of Denia is located on Calle Magallanes which runs parallel to the Marques de Campo, the main shopping street in the town. This is a much smaller indoor market than Valencia but still has a vibrant atmosphere and character. It was established in 1954 and is chock full of beautiful displays. It is a real buzz to shop there at chrismas time, when the bars are full of people, dressed up to celebrate their work christmas parties. It is a joy to see that this market is, on a daily basis, busier than any of the big supermarkets.
Apart from the commercial aspect, these days the markets are evolving and, in the big cities, they are a place to meet, eat, drink and catch up with friends.
Even if you don´t want to buy anything, it is a pleasure to walk around, peruse the stalls, soak up the atmosphere and sit and watch the world go by. A dose of history and tradition, a Spanish culinary class, or perhaps, practice your Spanish and immerse yourself in the wonderful culture of España.