Wed 7 December 2022
Spain News | Tortilla de Patatas- Spanish Omelette
Tortilla de Patatas, Tortilla Española, Spanish Omelette.
At Jacaranda Spain we have a go to snack. When hunger strikes and we are busy at work, there is an order that will; fill us up with the right balance of protein and carbohydrate, is always available freshly cooked, it won´t break the bank and it is absolutely delicious. Whether it is a quick tapa in between clients, or a wedge to take away and eat at our desks, it ticks all the boxes....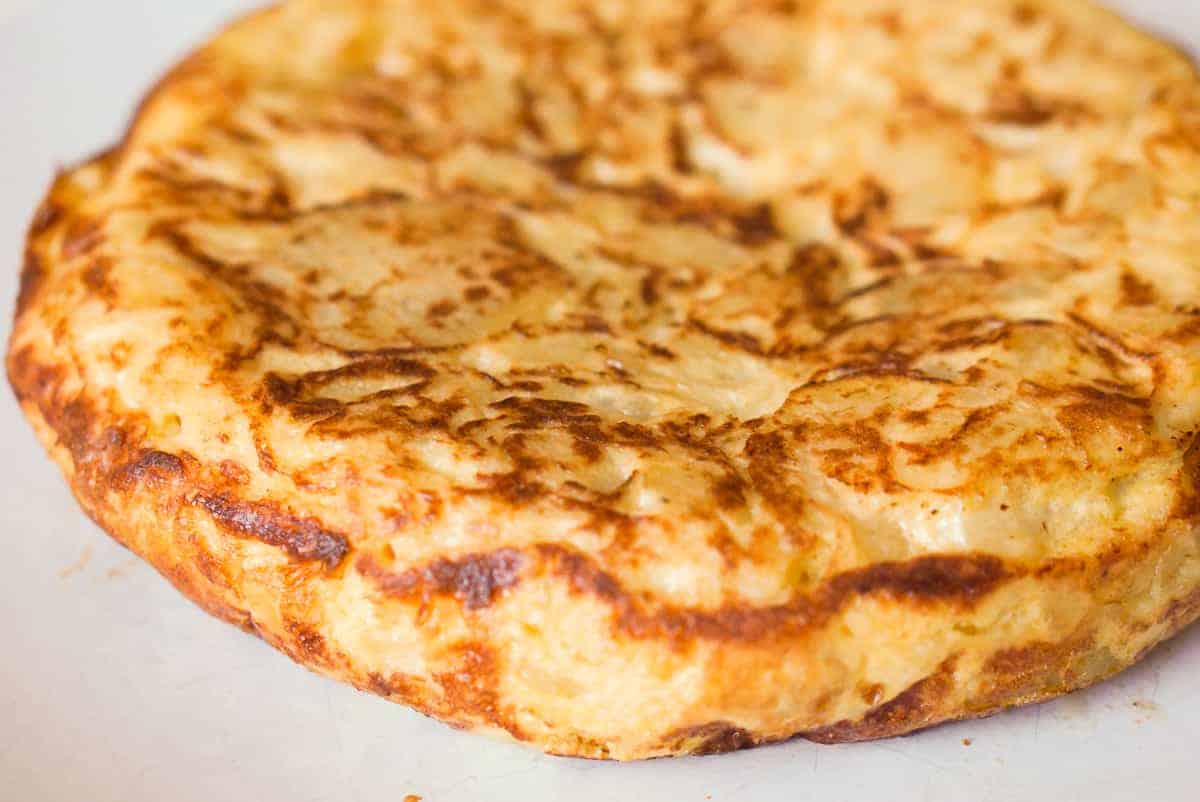 Tortilla de patatas is a simple but delicious Spanish dish and, undoubtedly, a national, culinary icon. It is highly versatile, economical and nutritious. In these times of sky rocketing inflation it seems appropriate to research the history of this dish, and share an authentic recipe. As with a lot of iconic dishes in Spain, it is a dish that has it´s origins among the working classes.
The main ingredients are eggs and potatoes.The humble white potato was discovered by the Spanish conquistadors after they conquered the Incas and colonised Peru.
The potato was brought back to Spain around 1570 and quickly on to the rest of Europe.
There are several stories about the origins of Tortilla de Patatas.
- A letter addressed to the Parliament of Navarra in 1817, describes the poor conditions farmers were facing and how they were making scarce supplies feed more people."... two or three eggs in a tortilla for five or six, because our women know how to make [us] big and fat with few eggs mixing potatoes, bread or something else ... "
- Another version accredits a certain Spanish general, Tomas de Zumalacárregui ,with the honour of having brought the dish to the masses. The legend goes that on his travels, he visited a house in Navarra. The housekeeper had nothing to offer him except eggs and potatoes and the Spanish Omelette was born. The general then served it up to his troops during the Siege of Bilbao in 1835.
Whatever the true history is, the fact is, it is a dish that was developed and kept for the feeding and sustenance of the poor, working class people. Nowadays it is firmly at the top of every tapas menu, to be eaten at any meal time.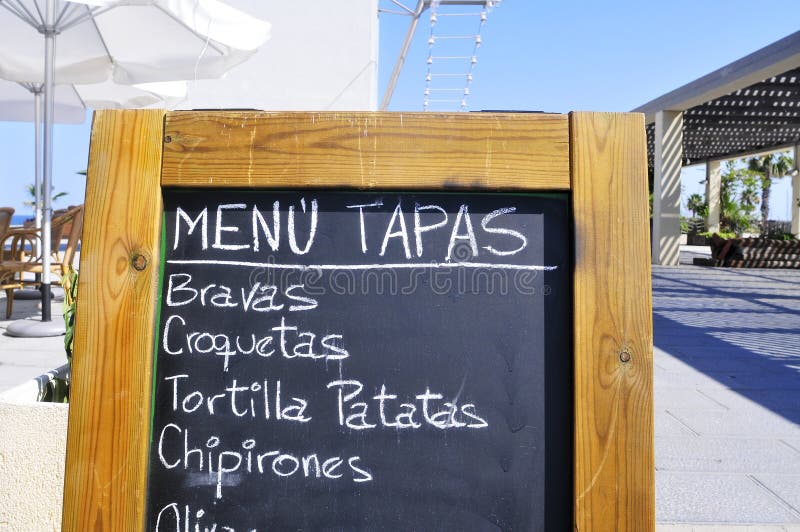 Years ago, on a visit to my Spanish hometown of Seville, I walked into a bustling, smoky tapas bar to order a drink. On the bar was a huge plate with a freshly made tortilla de patatas. The Brit in me wondered about hygeine and cleanliness, but "when in Rome..." as they say. I ordered a tapa de tortilla and it was the best tortilla I have ever eaten! Quite possibly, the ambience of the establishment, the camaraderie of my fellow patrons together with the smoke you could cut with a knife and the odd splash of beer or red wine, all added to the taste experience! Nowadays, you cannot smoke in bars and the tortilla would be covered, but I wonder if it tastes as good?
Tortilla de patatas is a national dish in Spain, but it varies depending on where you eat it. It can be eaten cold, room temperature or warm. If it is to be eaten straight away, it is usually soft in the middle (my personal favourite). However, in most households, it is made to snack on over the course of a few days. In this case it will be cooked through.
A hotly debated topic is the addition of onions. This is such a divisive subject that you can be a "concebollista" (with) or a "sincebollista" (without). The Spanish translation of onion is cebolla and you are either for or against, and don´t dare sit on the fence!
In the Northern region of País Vasco (Basque country), eg. Bilbao and San Sebastian, it is cooked until it is firm and served on a small slice of crusty bread. This is called a pincho and is normally served with a caña (small beer) or a copa de vino tinto (glass of locally produced red wine).
In Asturias the tortilla is traditionally much thicker and it is made with onions and carrots.
Although the purists want to keep it traditionally simple, chorizo, green pepper and cheese are sometimes added and ingredients like truffle and foie gras have granted tortilla a place on the menu in the more upmarket establishments.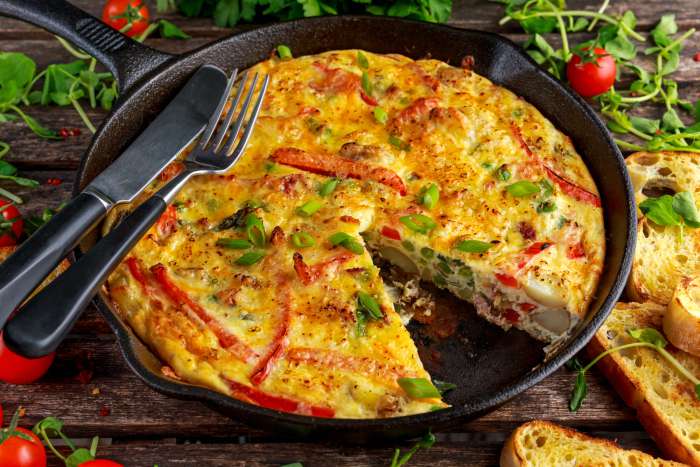 Ingredients
- 4 starchy potatoes (eg Charlotte or yukon gold)
- 8 eggs (room temperature)
- 400ml Olive oil. Some would say sunflower oil is more traditional because it is a cheaper product but in my opinion it has to be good quality olive oil.
- Salt
- 1 Spanish onion. Completely optional!!
Method
1. Add the onions to the cold oil in a deep, non stick, frying pan (if you´re using onions). Heat the oil and, when you see the onions start to sizzle, then add the sliced potato. Cook at moderate temperature until soft (not brown) then remove from the oil. Take care not to overcook.
2. Whisk the eggs and add the potato and salt, then (and this is very important) LEAVE to stand for 15 minutes.
3. Pour the ingredients back into the pan and cook slowly for about 5 minutes, or until set on the bottom.
4. Turn it over. This is done by placing a plate over the pan and turning the pan upside down. Then carefully slide the tortilla back into the pan the other way up. This can take practice and it may be beneficial to hone your technique without the tortilla fist.
5. Cook slowly for a further 5 minutes, depending on whether you want it runny in the middle. You want a nice golden colour without burning it.
The tortilla can be served in wedges with a simple salad. It is also eaten in a bocadillo (baguette sandwich), plain or with grated tomato. When you spend the day at the beach you will see Spanish families with their picnic tables laden with food and the tortilla always takes centre place.
The team at Jacaranda Spain often eat tortilla de patatas. It is a great belly filler and always on the menu at our favourite tapas bars. Bar Rull in the central plaza in Jalón serve an excellent tapa de tortilla, as do Bar Varetes in the central plaza in Llíber.
We would love to hear from you if you try the recipe, or maybe your experiences with other traditional Spanish dishes.