Tue 25 October 2022
Local News | Gastronomic experience in Gata de Gorgos
Fine dining in Gata de Gorgos- ARRELS RACÓ GASTRONÓMIC
What constitutes a great restaurant? Excellent food? Value for money? Good ambience? Friendly staff and good service? Here at Jacaranda Spain, we think we found the whole package in a pueblo 9km inland from Javea, Gata de Gorgos.
Arrels Racó Gastronómic is a small restaurant with a big personality. You could drive past and not notice it, but what a shame that would be. If you like fine dining, and knowledge and presentation is important to you, you are going to love Arrels!
After a recommendation to us, by a very discerning friend, we decided to book a table and take a short drive out to the lovely Spanish town of Gata de Gorgos. Gata is a town with skill and craftsmanship running through it´s veins. The streets are full of shops selling original, artisanal products, designed and made by hand in this unique little pueblo. It is famous for it´s wicker industry, with a number of shops selling wicker baskets, hats, furniture and bags.
There are several, family run, ceramic manufacturing companies, who export their unique products all over the world. There are also several artisan guitar factories, who have supplied handcrafted, classical guitars to the likes of Ed Sheeran and Mick Jagger.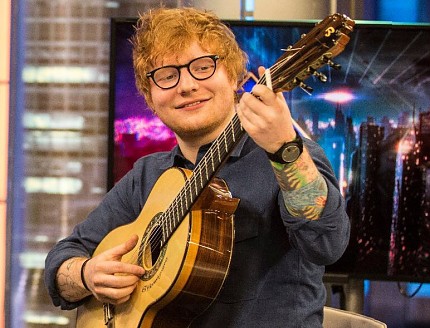 Add to that several high end furniture stores, selling original and bespoke furniture, and you will get a sense of why this town is a go to shopping experience if you are looking for something unique.
It can be no coincidence that a small, unassuming, family run restaurant, opposite a row of wicker shops, turned out to be one of the best, small town restaurants we have eaten in. The people who hail from this town seem to excel at their given craft, and the couple who run this eatery are no exception. Ferran and Banesa are a husband and wife team who take pride in providing excellent food and service, and, whats more, they love what they do. It shows in the welcoming atmosphere, the cozy ambience and, most of all, the menu. This is a menu for those who like fresh ingredients, cooked fresh with a delicious mix of traditional and modern.
Ferran took the time, on both occasions to chat with us about what he had to offer us. He is a chef who only uses produce that is in season and always fresh, NEVER frozen. So the confit duck that I had made a mental note to order after my first visit, was off the menu because fresh duck is in short supply due to Avian flu.
Ferran explained that they had been up very early that morning to travel to Teruel to source an ingredient that is around for a short while at this time of year.
Setas are wild mushrooms, much revered in culinary circles. I must confess, I had my doubts. Who would get up at 5am, travel for almost two hours and trek around mountainous woodland for a few mushrooms? In order to share the experience with us Ferran produced his phone (ye of little faith!) Shots of our hosts ensued, wrapped up in warm clothes, with huge baskets full of the prized funghi and smiles to match.
Of course we ordered them and, of course, they were absolutely delicious! Cooked simply with garlic and a few fersh herbs, they were a taste of the mountains and.the woodlands. It felt like a real privilege to share this simple dish that took such determination and knowledge to find.
We ordered a goats cheese salad to share, one of the best we´d had. For main course "chuletas de cordero" (lamb chops) were tender and cooked to perfection, and scorpion fish with a very light sauce, accompanied by roasted vegetables. We shared the home made flan de abuela, which was creamy and light.
On our second visit, we ordered the menu del noche. This included two tapas to start, main course, dessert and coffee. Firstly a soy cured egg yolk in truffle potato puree. Especially designed for Halloween it looked like an eye, which went down well with the kids. It was absolutely delicious, as was the second starter, the arroz meloso (a creamy rice with boletus mushrooms).
We chose the solomillo de cerdo (pork fillet), secreto de ternera (veal) and a pizza.
The kids stuck to their favourites, margarita and salami pizzas. Without exception, everything was pretty much perfect. We were so full that we passed on desserts and were given a complimentary liqueur to go with coffee. All this for 25 euros a head! The wines were ideal and very reasonably priced. At the end of a really excellent meal and night out, for food of this caliber, the bill also came as a pleasant surprise.
This is seriously tasty food, beautifully presented and combining traditional recipes with bold ingredients and a modern twist.
This place really deserves a ten out of ten for the service and ambience. Great food is alway so much greater with the right setting and the right hosts. The lighting was perfect, equally for a family meal or a romantic dinner for two, and there was Spanish music playing in the background. All topped off with genuinely nice staff, knowledgable and helpful with choices of food and wine. The kids were encouraged to draw halloween themed pictures for Ferran to show his other customers. All in all, Arrels could not be faulted, although, we really need to test the dessert menu, testament to the very generous portion sizes of the other courses! We wholeheartedly recommend it to our friends and clients.
For us here at Jacaranda Spain, this wonderful little eatery, Arrels Racó Gastronómic, is a real gem of a find. We literally, can´t wait to go back!